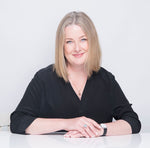 Wednesday 17th July
 6.30 pm – 8.30 pm
In her soon-to-be-released book, Fake, Stephanie Wood has written a riveting, important account of contemporary love, and the resilience of those who have witnessed its darkest sides. It's a brilliantly acute and broad-ranging book. This event will be a fascinating discussion about the journey Stephanie, an award-winning writer and journalist, has made — from an intense relationship to writing a book. Stephanie will be in conversation with Phillippa.
Limited places are available at $15 pp including a glass of wine and a selection of Phillippa's delicious catering food. You can also purchase a discounted copy of
Fake
on the night. Don't miss out!
Venue
Phillippa's Armadale
1030 High Street
Armadale, VICTORIA 3121
Contact Details:
Monica 9428 5363 or monica.shkolnik@phillippas.com.au
Read the Press Release for more information.